Wouldn't it be great to have your kitchen stocked with the best kitchen gadgets, accessories, and appliances that can make your life easier?
It can be overwhelming trying to compare different brands and products to vet the best options, and options that don't break your budget, some are worth it or break in general.
I asked fellow dietitians for their advice on the best kitchen tools for families and came up with 18 of the best kitchen tools for families to make meal prep, cooking, and storing food simple and easy.
Some are no-brainers, a few make it easier for your kids to get in the kitchen, many of them help speed up the process, and others might help add to an aesthetically pleasing and organized kitchen.
KitchenAid Mixer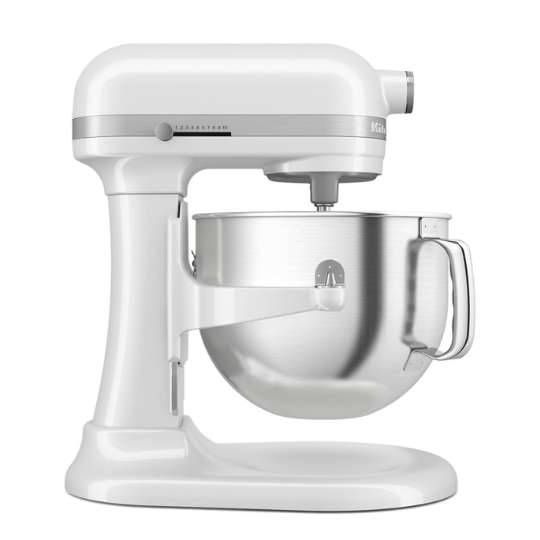 When I think of a Kitchenaid mixer, I instantly think of a wedding shower gift because that's how I acquired mine. We primarily use it for baking, but the options are really endless, depending on what attachment you have.
"I love it because it's versatile and saves time. I use it to mix energy balls, shred cooked chicken, and pizza dough for Friday night pizza night!" – Dawn Lundin, MS, RD from Restore Ease Dietetics
Caraway Cookware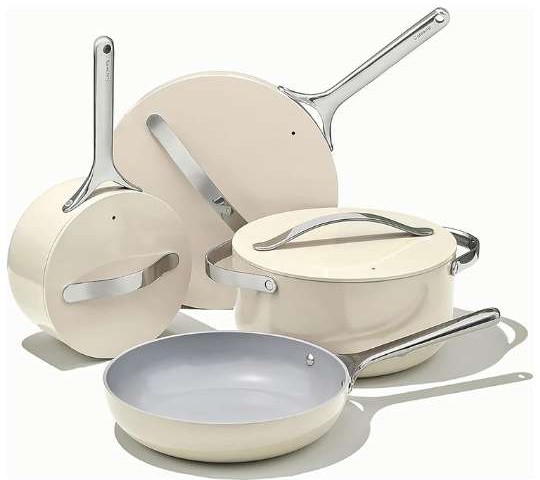 If there's one thing I've learned as an adult, it's not to skimp on pots and pans. Get the good stuff so it lasts longer.
When it comes to pots and pans, nonstick is a must so it's easier to clean, but I want to make sure it's a product that's safe for my family. Plus, it never hurts for pans to also be pretty.
The Caraway Cookware set is all of the above and I swear by them!
Cast Iron Skillet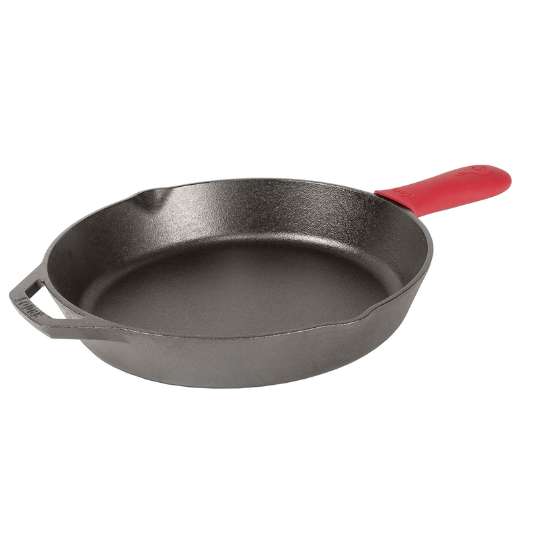 Cast iron skillets can be intimidating for some, but they're really very easy to use and even easier to clean.
Using a cast iron skillet can actually help you increase the iron content in foods by 16%.
When it comes to cleaning my cast iron skillet, I simply use water and a stainless steel chain scrubber.
Oxo Pancake Dispenser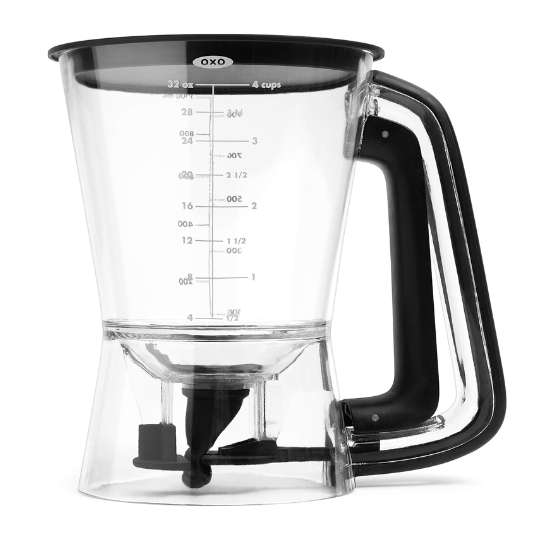 While it might just seem like another dish to wash, I love my OXO Pancake dispenser and use it every time we make pancakes for less mess and more control over the size and shape of our pancakes – you know picky eaters.
If you'd like more tools to help your picky eater try new foods, check out my blog post Picky Eater List of 14 Best Kitchen Tools.
This pancake dispenser also works great when making large batches of pancakes, whether it's for a group, or you're making in bulk to freeze.
Side note, if you do plan to get one for yourself, it's not dishwasher safe – handwash only.
GoodCook Fruit and Veggie Divider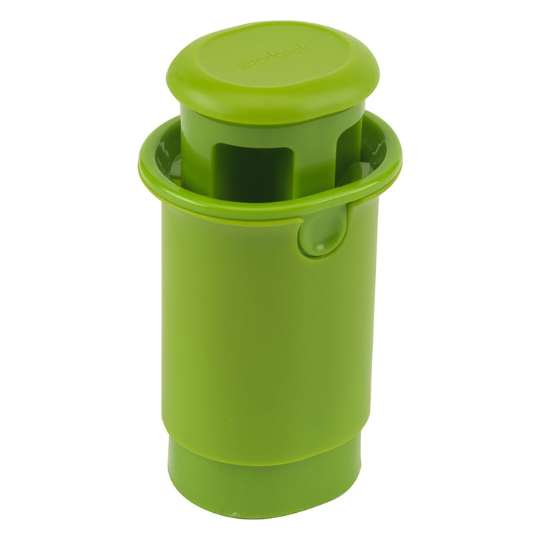 We were recommended this fruit and veggie divider by a friend and now it's one of my go-to gifts for parents.
Not only is it a convenient way to quarter certain fruits and veggies making it safer for kids to eat common choking hazards, but it's also easy for kids to use.
I love handing my kids a bowl of grapes or cherry tomatoes and letting them quarter them themselves with this handy dandy kitchen tool. They're way more likely to eat them if they're the ones invested in the work.
Fruits and veggies that work well: cherry or grape tomatoes, baby carrots, small potatoes, grapes.
Air Fryer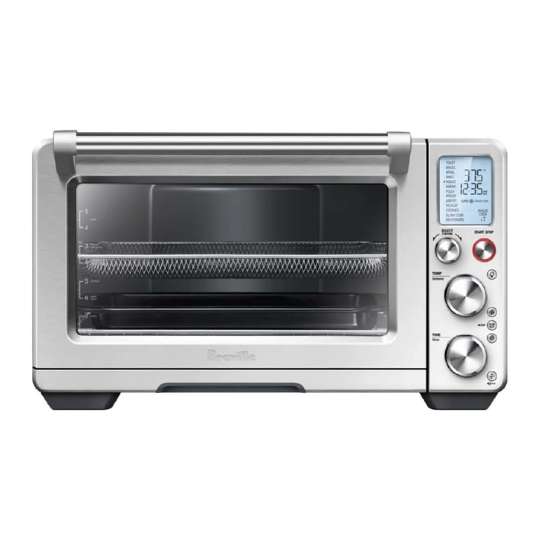 Can you even survive without an air fryer nowadays? Probably, but why try?
I know there are a ton of air fryers out there, and this particular appliance has been the most overwhelming for me to sort through all the options.
I personally use the Ninja FD302 Foodi 11-in-1 Pro Pressure Cooker & Air Fryer, that's a mouth full, because it functions in so many different ways, not just an air fryer.
It's nice to have an appliance that can make a quick and easy meal that also gives you a crispy finished product without having to fry it in oil.
If you'd like more of a permanent countertop option with more space, Karolin Saweres from My Nutrition & Me swears by the Breville Smart Oven Air Fryer Pro.
"I do not use my oven anymore. It is quick to heat up and cook food. With three racks, I can remove the food item that is cooked first then the rest as I go without having to stop the cooking process. Intuitive controls take the guesswork out of cooking." Karolin Saweres from My Nutrition & Me
Silicone Rubber Spatulas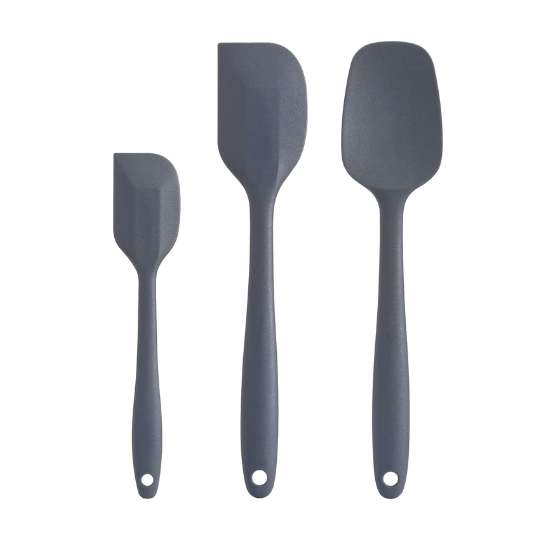 Sounds so simple, but silicone rubber spatulas are a must. If I had to choose just one kitchen utensil to keep, it'd be a rubber spatula. They work so much better than a wooden spoon to scrape the sides of a pot, and sauté veggies, and they're perfect for mixing.
"I'm not one for waste so I love using these spoons to scrape up every last bit of batter from a bowl, smoothies from a blender, or peanut or almond butter from a jar." – Joby Neelankavil, RDN from Joby's Test Kitchen.
Microwave Safe Containers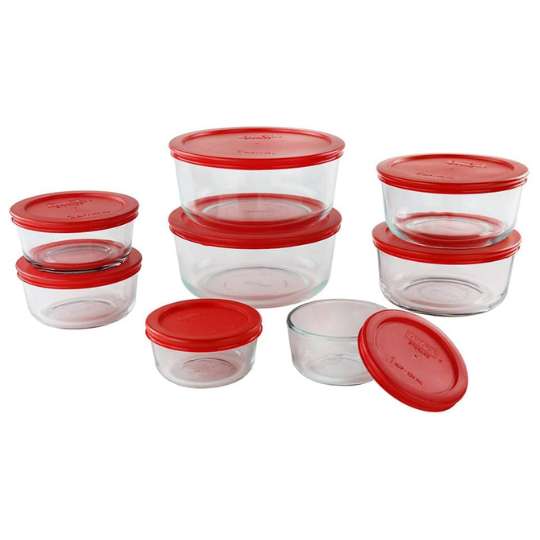 I use my Pyrex containers on a daily basis. I wish I had multiple in every size. You literally can not have enough of these.
I like to use them to dish up dinner family style and whatever is left, I pop a top on and put it in the fridge for leftovers.
"They make meal prep and storage easy. The see-through containers make it easy to quickly see what I have left over. And if I want to reheat leftovers, it's so simple to just take off the lid and reheat in the microwave." – Christine Milmine, RDN from Plant Powered You LLC
Airtight Rubbermaid Food Storage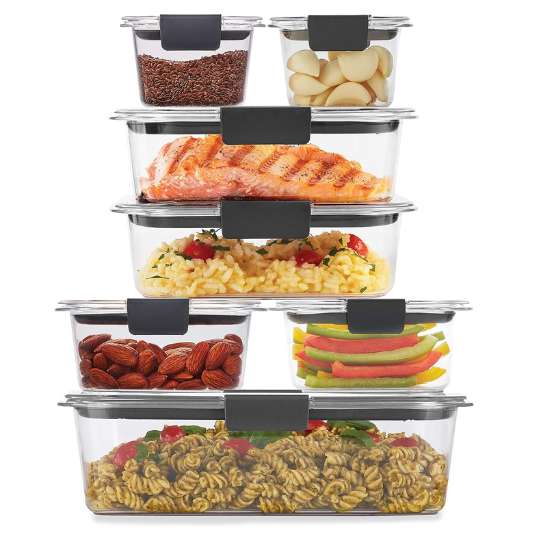 I picked up a set of Rubbermaid Food Storage containers with airtight lids at Costco, and they're my favorite to store fruits and veggies in. I place a sheet of paper towel on the bottom to help absorb any moisture.
Ninja Coffee Maker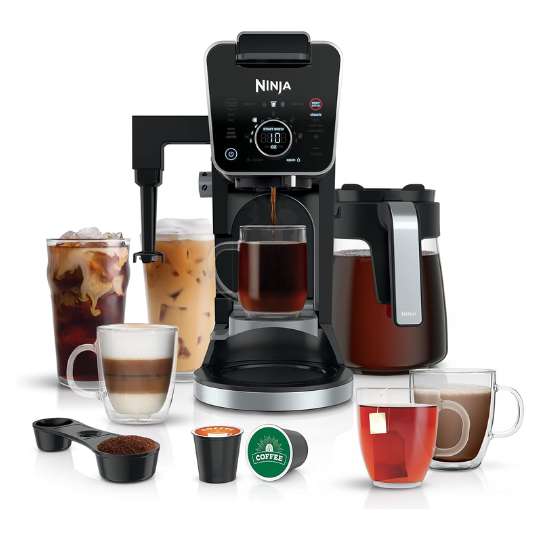 I grew up without a coffee maker in our house because my parents didn't drink coffee.
That all changed when I went to college, and now I feel like I can't live without it.
I'm no barista, and while someday I plan to get a fancy espresso machine, my Ninja CFP301 DualBrew Pro does exactly what I need it to and more.
I can pop in a hot chocolate K cup if I want, make a "wanna-be" specialty drink, or heat hot water for tea, as well as brew a full pot of coffee, which is what I do most days. I also purchased the reusable coffee filter for it so I never run out of coffee filters at the most inconvenient time and to help the earth out too.
If you're looking for a simple coffee grinder, I love this one!
Clear Pantry Organizers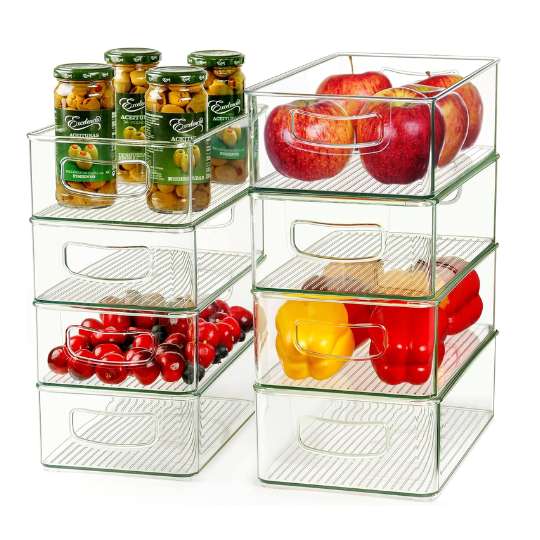 I'm a sucker for clear bins and organizing. Put the two together to create a beautifully organized pantry and my heart is happy, but it doesn't usually last very long with kids.
Clear bins, like the clear food storage containers, make it easier for you to see what you have.
I use a variety of clear bins in my pantry, fridge, and all around the house to organize all the stuff we acquire. I prefer stacking bins to help maximize space.
Rice Cooker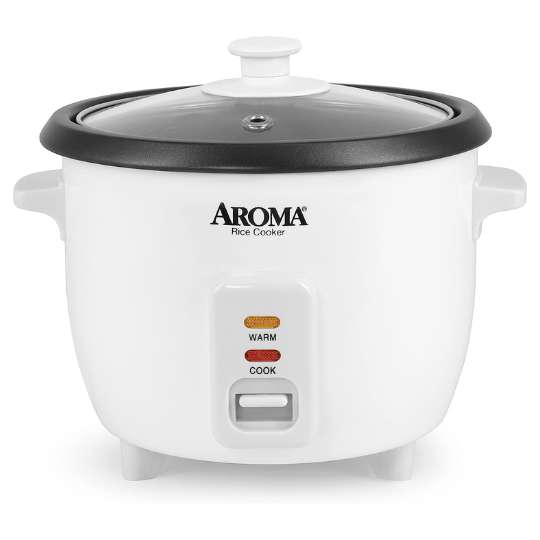 Rice is pretty simple to make on the stovetop, but for some reason I always end up overcooking it, leaving me with sticky, starchy rice.
I was recently recommended a rice cooker and I wish I would have bought one a decade ago. It makes cooking rice so simple.
Microplane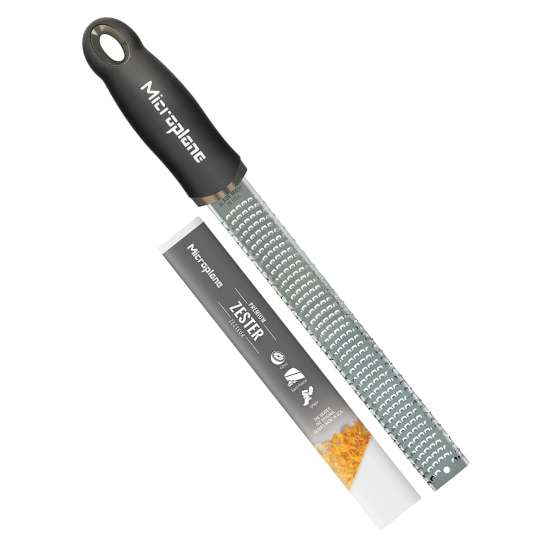 A microplane is one of those kitchen items that you just have to have. It's not necessarily used with every meal, but it comes in handy when you need to hit a dish with a little extra flavor.
"Flavorful ingredients like citrus zest, parmesan, and garlic really enhance a simple meal." – Meggie Connelly MS, RD, LDN from Be Balanced Nutrition RD
Tea Kettle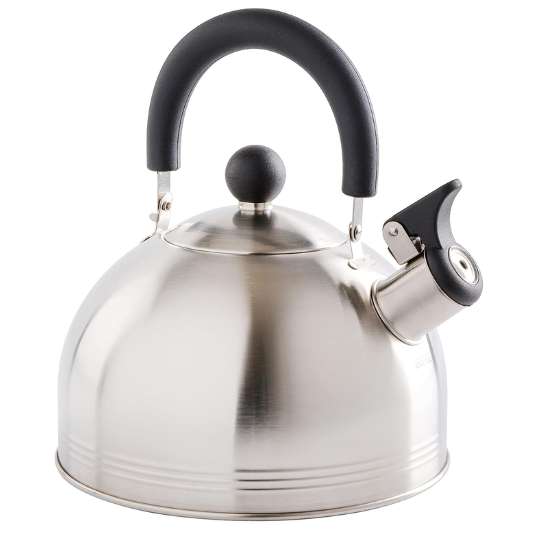 As I've gotten older, I've grown to enjoy a good cup of tea, especially at night before bed. I finally bought my first whistling stovetop tea kettle and now I use it for so many things other than tea.
Other dietitians agree that it's a useful kitchen tool that's extremely versatile.
"Great for not just tea and french press, but also soaking rice noodles, thawing frozen vegetables, and will boil water faster than your stovetop." – Caitlin Self, LDN, CNS, MS from Frugal Nutrition
If you're into electric kitchen gadgets, or possibly want to skip the whistle of the stove top kettle, you could try an electric kettle.
"My electric kettle is put to use daily making coffee or tea, gently warming water to bloom yeast for bread, or bringing water to boil in a third of the time for rice." – Kasey Lobb MS, RDN, LD, CLT from Appetite to Travel
Hard Boiled Egg Maker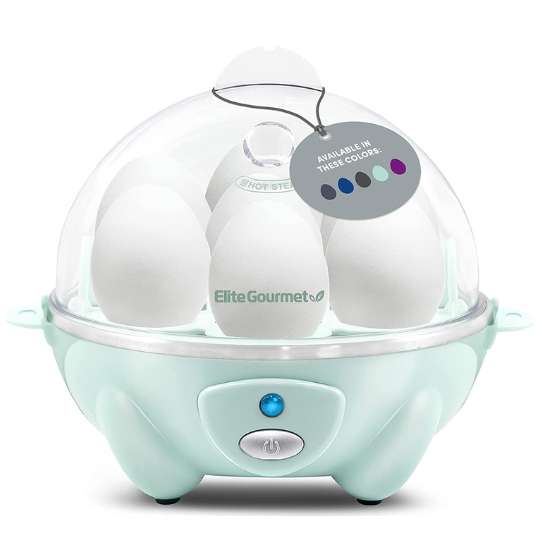 A hard-boiled egg maker is one kitchen product I don't have, that I might just have to add to my Amazon cart. I personally despise making hard-boiled eggs on the stovetop, because they never turn out and they're a pain in the butt to peel no matter what method I try. Maybe this is the answer!
"I like that I don't have to guess if my eggs are hard-boiled or not. The machine automatically goes off once they are done." Angelica Agami, MS, RD from Mama Raising Foodies
Immersion Blender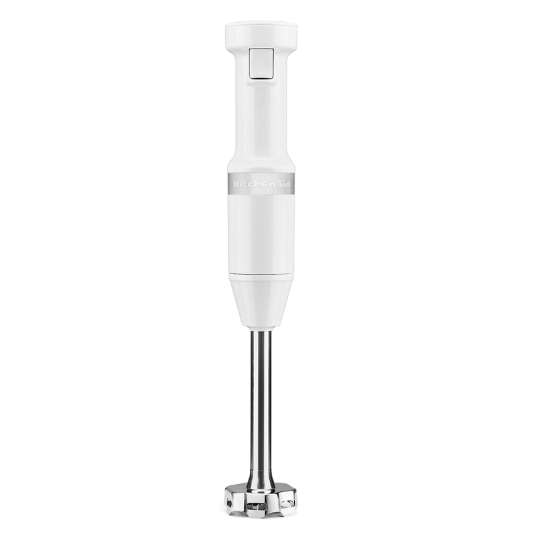 This is another kitchen gadget that I really need to get. An immersion blender is great for helping you get a really smooth texture with purees, but it also is an easy way to quickly mash something up, no matter the consistency you're trying to achieve.
"The immersion blender is my favorite kitchen gadget for blending soup, making sauces, mashing guacamole, whipping cream, or even making smoothies. There are many ways to use it and it is very easy to clean." – Jessi Holden, MS, RDN from The Kitchen Invitation
Small Pitcher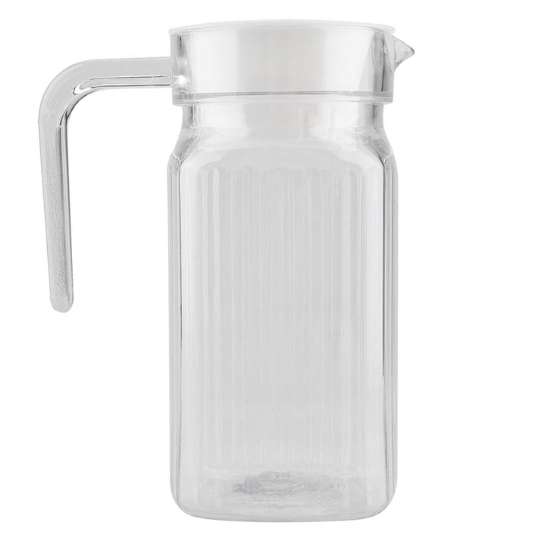 I'm a sucker for anything that helps my kids be more independent in the kitchen, and this pitcher makes it way easier for kids to pour milk, juice, or water.
Kitchen Helper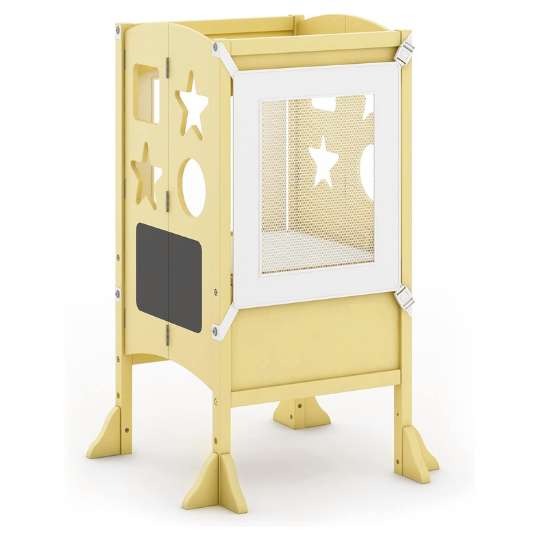 I've absolutely used a chair for my kids to stand on to reach the counter, but when I came across the Guidecraft Kitchen Helper when my daughter was two years old, I didn't need much convincing.
A kitchen helper is well worth the price if you have young kids. They allow children to safely and easily reach the counter where they can wash their hands, help with meal prep, maybe try new foods, and be more independent around the kitchen in general.
I put felt pads on the bottom of ours so my kids can easily slide it around the kitchen without scratching the floor.
Guidecraft has a variety of styles, and even a double to fit two kids.
Conclusion
There are so many kitchen products, gadgets, and appliances available nowadays that it's easy to give you decision fatigue and leave you feeling overwhelmed.
I always say the best way to purchase something is from a recommendation from someone who's actually used it.
Take it from me and other dietitians whose careers are spent in the kitchen. These are some of the best kitchen tools for families or any individual.
Shop my Kitchen Tools section in my Amazon shop for all the products and more!