This post may contain affiliate links
Every time you turn around there's another holiday that seems to prioritize candy, cookies, or treats of some variety. As a dietitian and mom of two young kids, I absolutely let my kids eat these delicious treats, but sometimes it gets to be a bit much.
We try to include sweets and treats like candy casually throughout snacks and meals, special occasions, and sometimes to help celebrate a big accomplishment. So I tend to go light on the candy, and heavy on the essentials when planning out holiday gifts, such as Easter baskets.
Plus, even if you don't fill their Easter basket, stocking, or Valentine's boxes with boatloads of candy, you know they'll get plenty from school, their friends, and the little bit we share at home.
I'm sharing my favorite non candy ideas for easter baskets to help give you inspiration that's not just a bunch of junk either.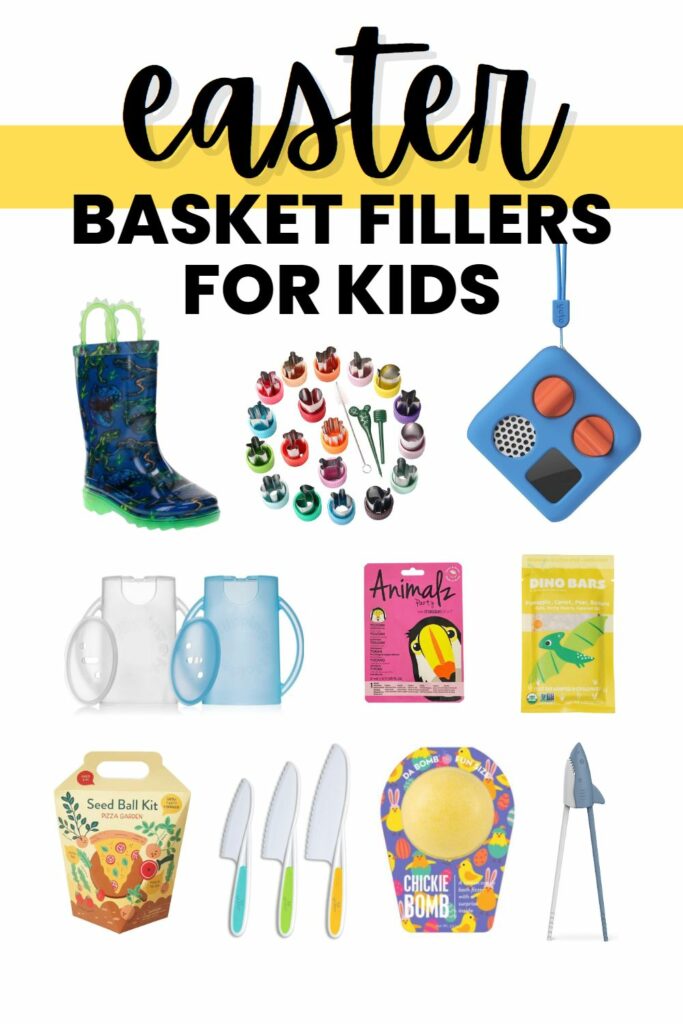 Rainboots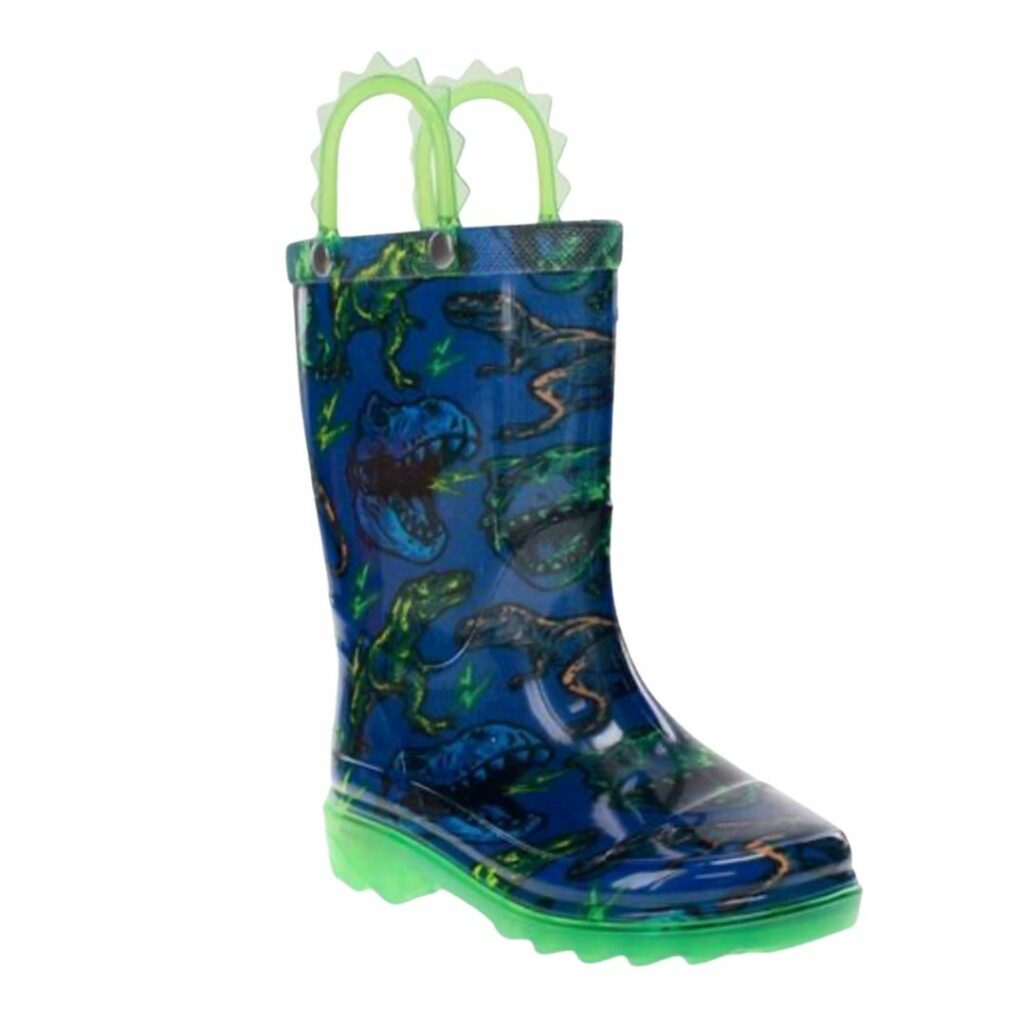 Kids grow out of shoes, boots, and sandals so darn quickly. I like to use Easter as an opportunity to size up their rainboots for the spring.
Some years we will update their crocs instead of rainboots because they live in their crocs throughout the summer.
This year I snagged rainboots on sale at Target back in January, so I'm set. Plus, these are light-up rain boots, which are much more exciting!
Yoto Mini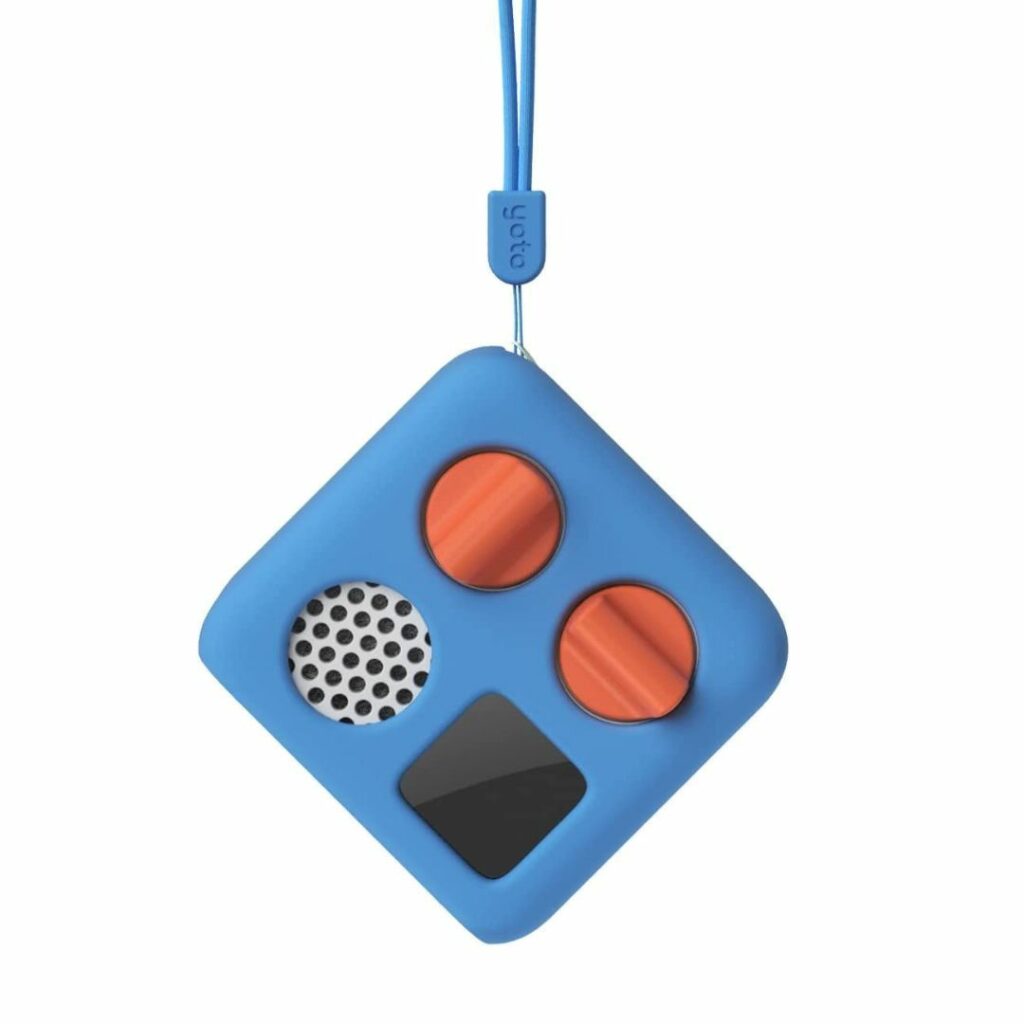 We already have the Yoto Player and my kids (and I) love it. It's an audio player that allows your kids to be in control (unlike the TV that has so much they probably shouldn't be watching). We love it for everyday routines (toothbrush, tidy up, and homework timer). Plus it's great for bedtime too!
Included in our Easter basket fillers this year will be the Yoto Mini – just in time for all the summer traveling. The Yoto Mini will be easier to take with us on long car rides to the lake. I also added the mini travel case, mini adventure jacket, headphones, and a few new Yoto Cards too.
You can join their Yoto Club for $99 (if you pay annually) and get two cards each month (24 cards per year – roughly $4 a card, 10% off purchases, and free shipping.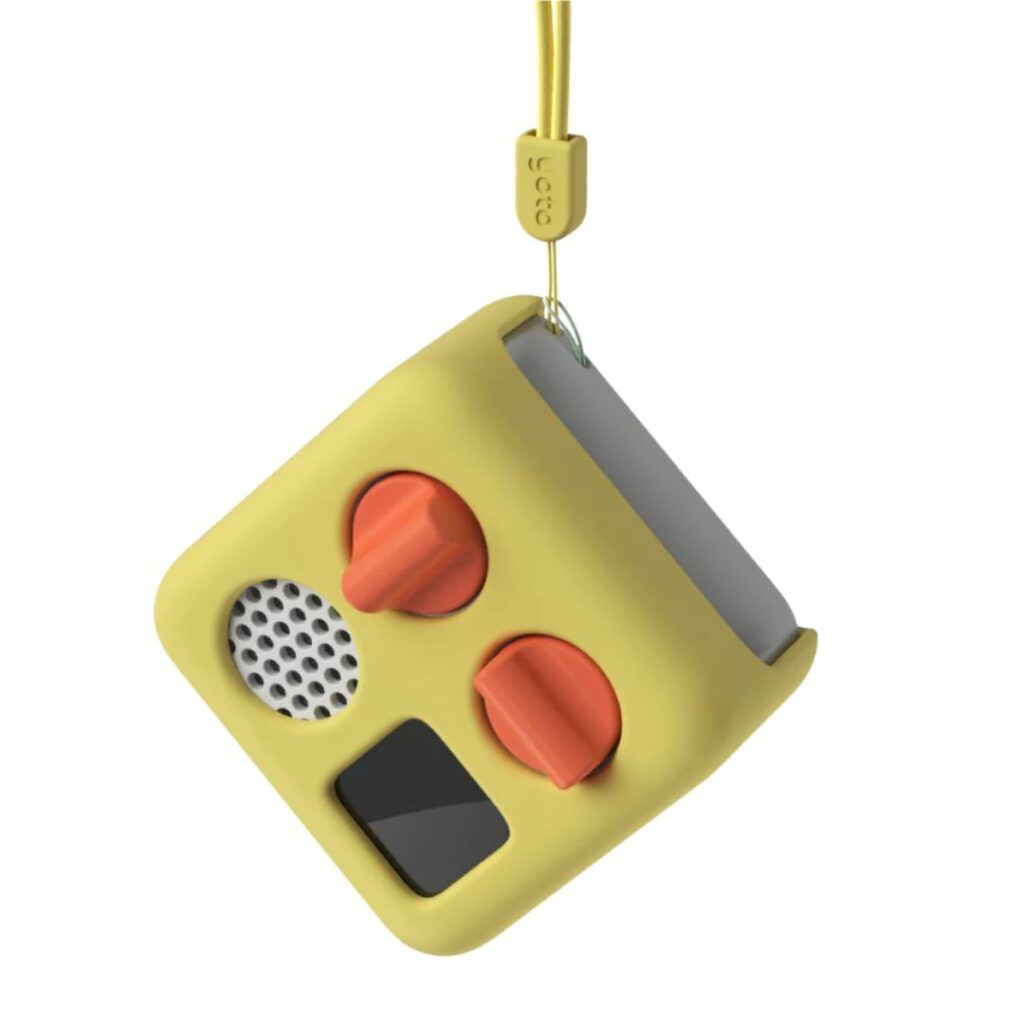 Bath Bombs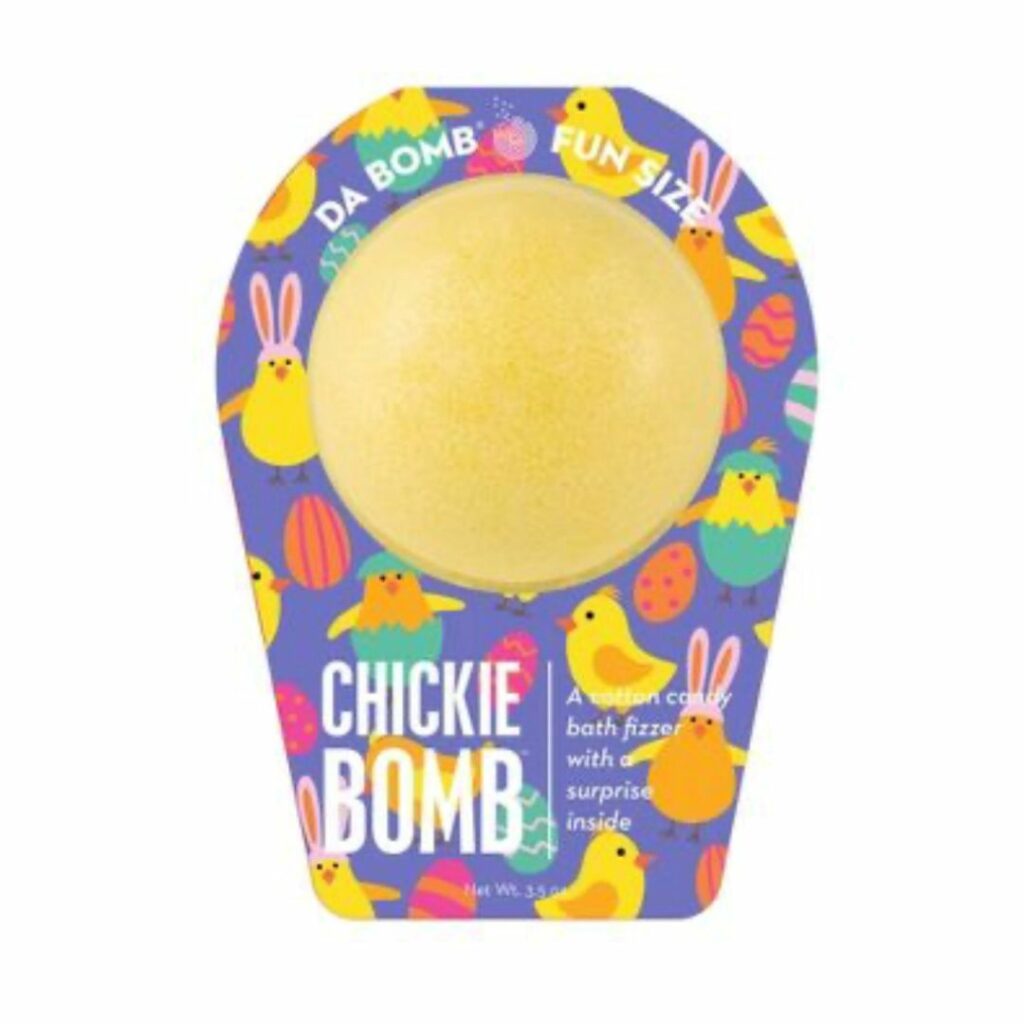 Oh, bathtime… It seems like it's either a fight to get in or a fight to get out. Lose-lose if you ask me, but something that helps make bathtime easier is bath bombs.
I can always convince my kids to get into the bath with a bath bomb, especially one that has a little surprise inside. Now getting them out of the tub, I'd like to know the secret if you have it.
As another Easter basket filler for my kids, I (I mean the Easter Bunny) am adding these Easter-themed Da Bomb bath Fizzers from Target. The company was actually started by two girls from Minnesota (where I live).
Face Masks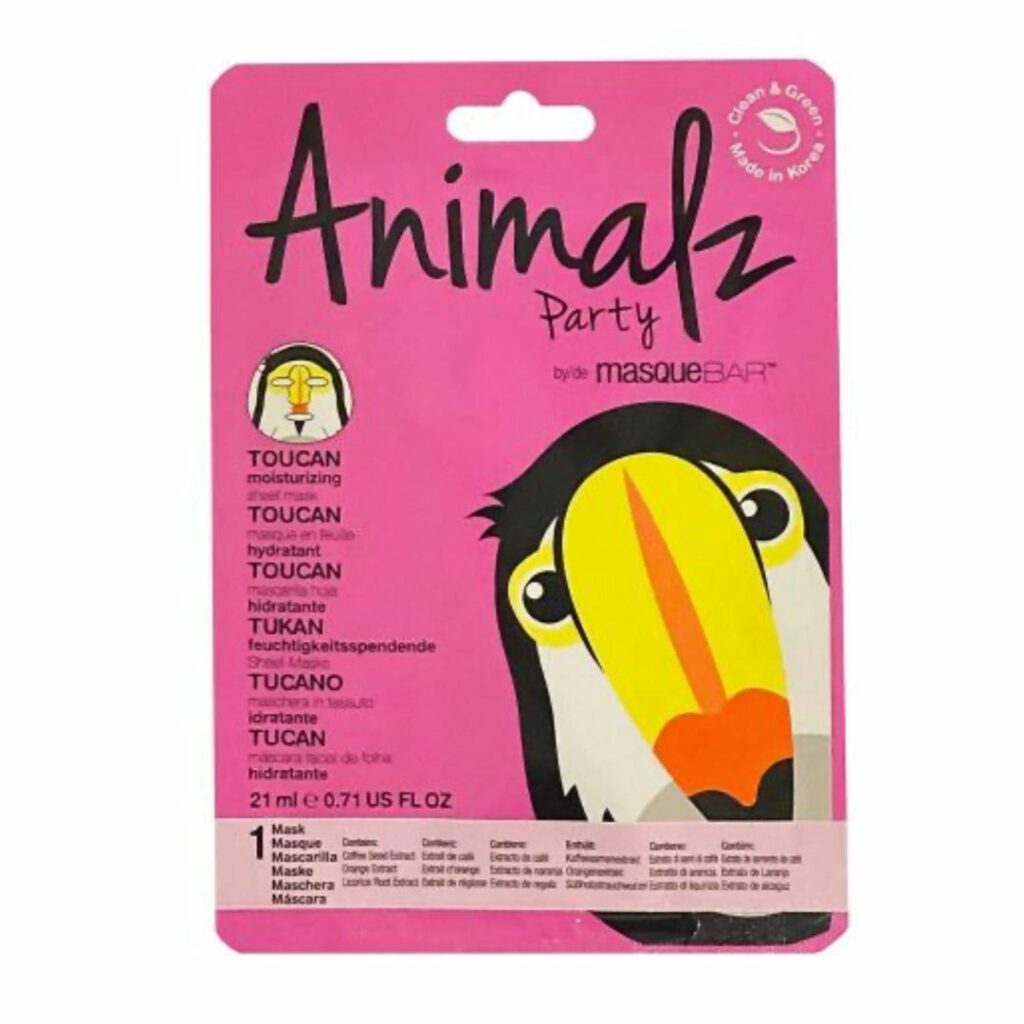 One Saturday night, my daughter and I decided to have a mommy-and-daughter sleepover. So we headed to Target to pick up a few essentials, one of which was a few Masque BAR Pretty Animalz Facial Sheets. My daughter chose the tucan one and thought it was the best thing ever!
Seed Ball Kits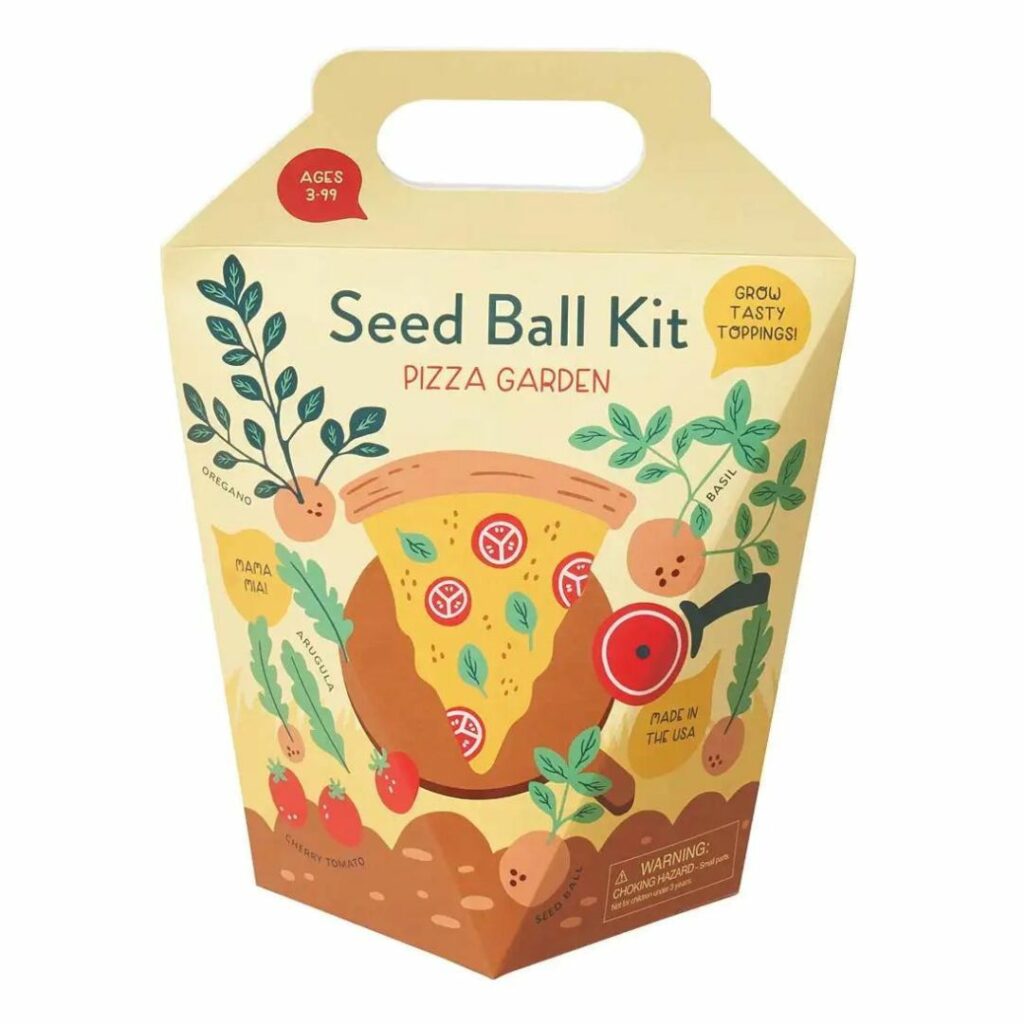 In the spirit of spring, garden-themed items always make for excellent easter basket fillers.
I found these Modern Sprout DIY Garden Seedball Kits from Target and thought they'd be the perfect addition to the rest of my Easter basket fillers. I love that they're themed – pizza, rainbow garden, or wildflower.
Kid Safe Knives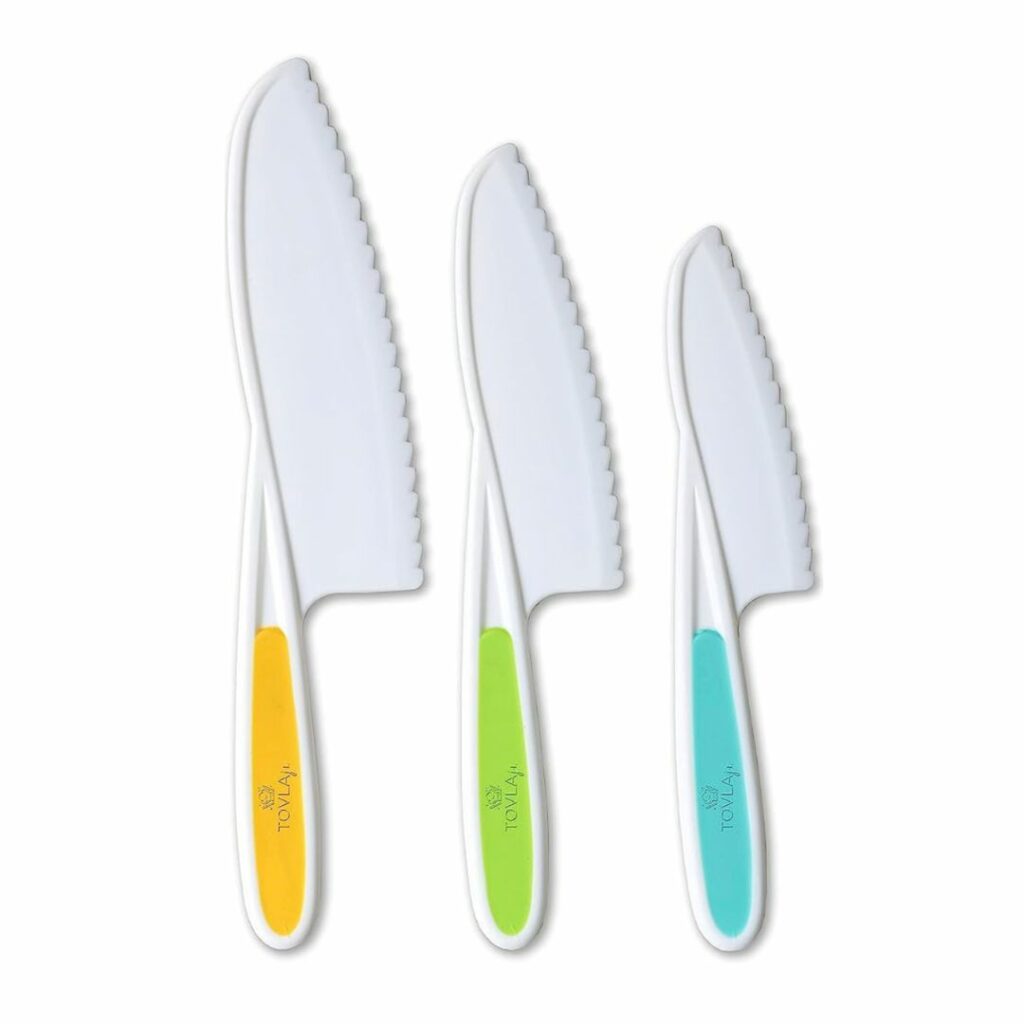 Kid safe knives are probably one of my number one recommended items to gift, or simply just give to kids.
I know they sound unsafe, but trust me, they're not. However, that doesn't mean you shouldn't supervise your kids while they use them. They're made of nylon and while they cut through softer fruits and veggies, they don't cut through the skin.
Kid safe knives are the perfect Easter basket fillers for toddlers to help them gain confidence in the kitchen early on, plus engage with and try new foods, especially vegetables.
Chopsticks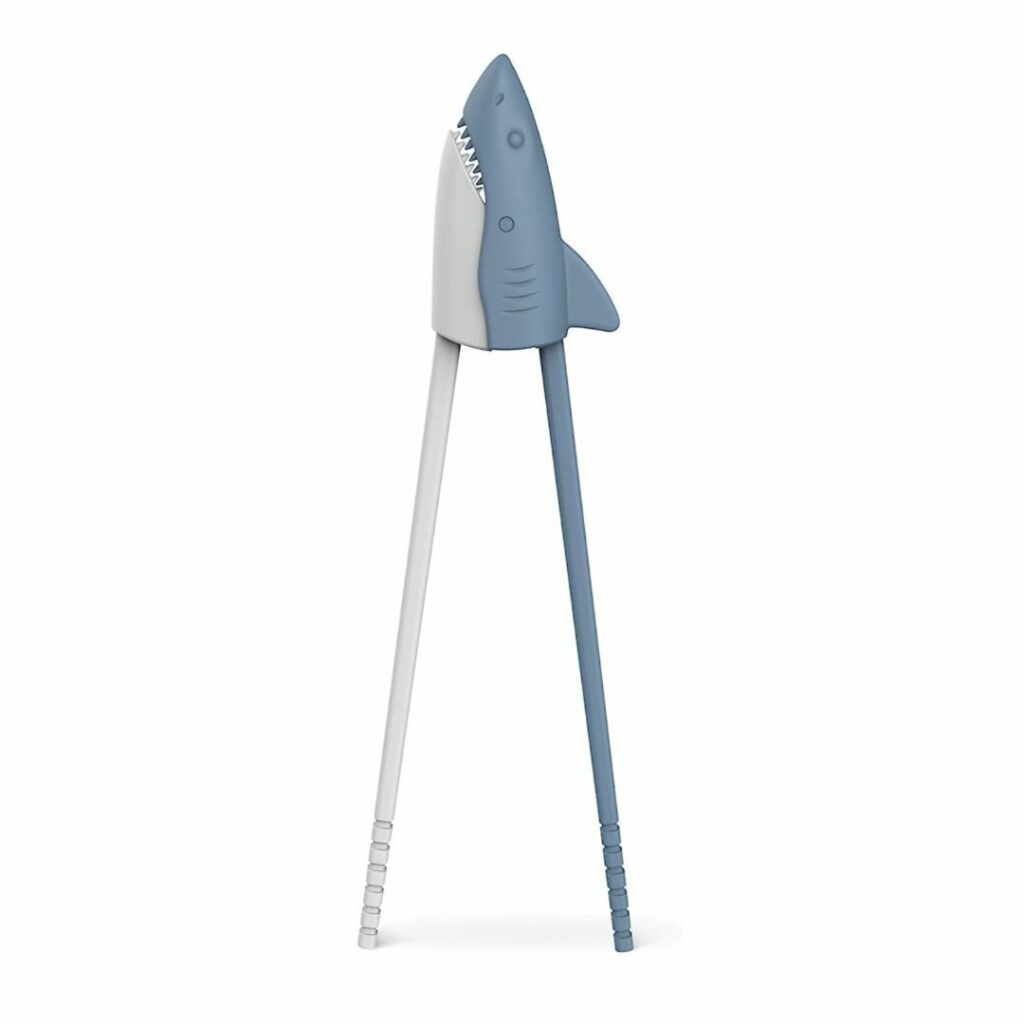 I'm a sucker for novelty, and so are kids. Give your kids a fun new utensil (chopsticks) with a dinosaur head on it, and suddenly they're eating foods you could never have imagined in one hundred years.
There are lots of different training chopsticks you can use as Easter basket fillers. This year I got my kids the Genuine Fred Shark and Dinasour chopsticks.
Mini Cookie Cutters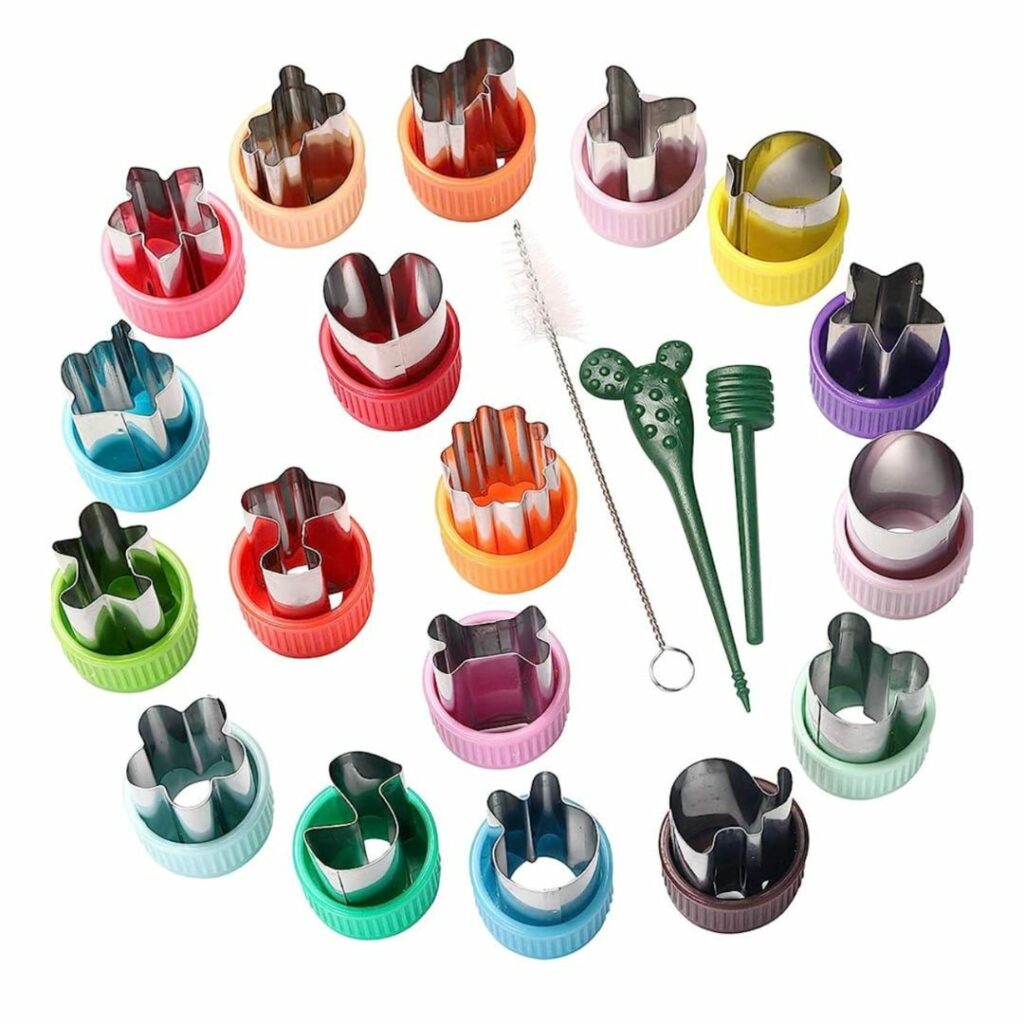 If you're looking for non candy Easter egg fillers, mini cookie cutters are perfect!
These are also another must-have for kids. You can use them with playdough or to help your child get in the kitchen and try new foods by creating cute little shapes of foods they're still learning to like.
Water Bottle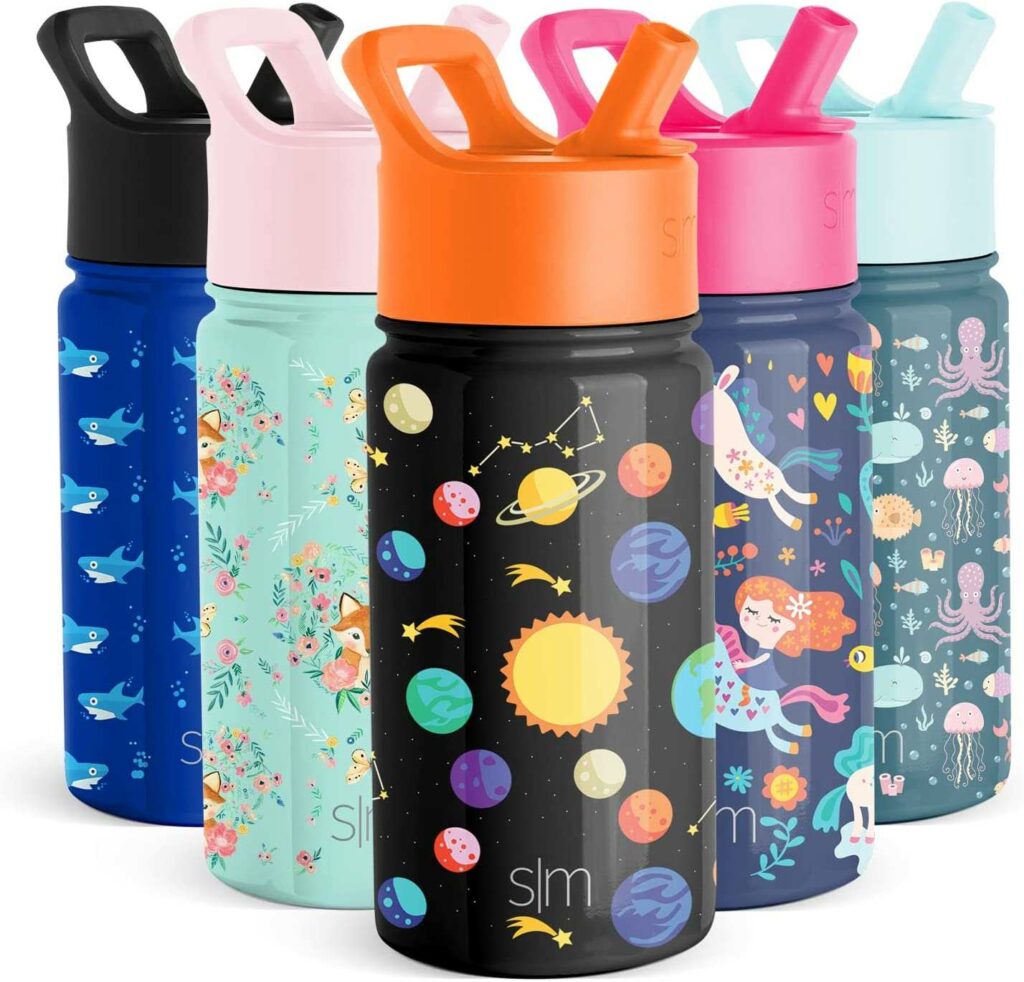 I love using holiday gifts to stock my kids up on practical things like water bottles. Although, our water bottle collection is currently bursting at the seams, and so are my kid's Easter baskets, we're passing this year, I highly recommend them if you're in need.
My favorite water bottles are Simple Modern, Thermos, and Thermoflask – I even have the 24 oz and 40 oz for myself.
Dino Bars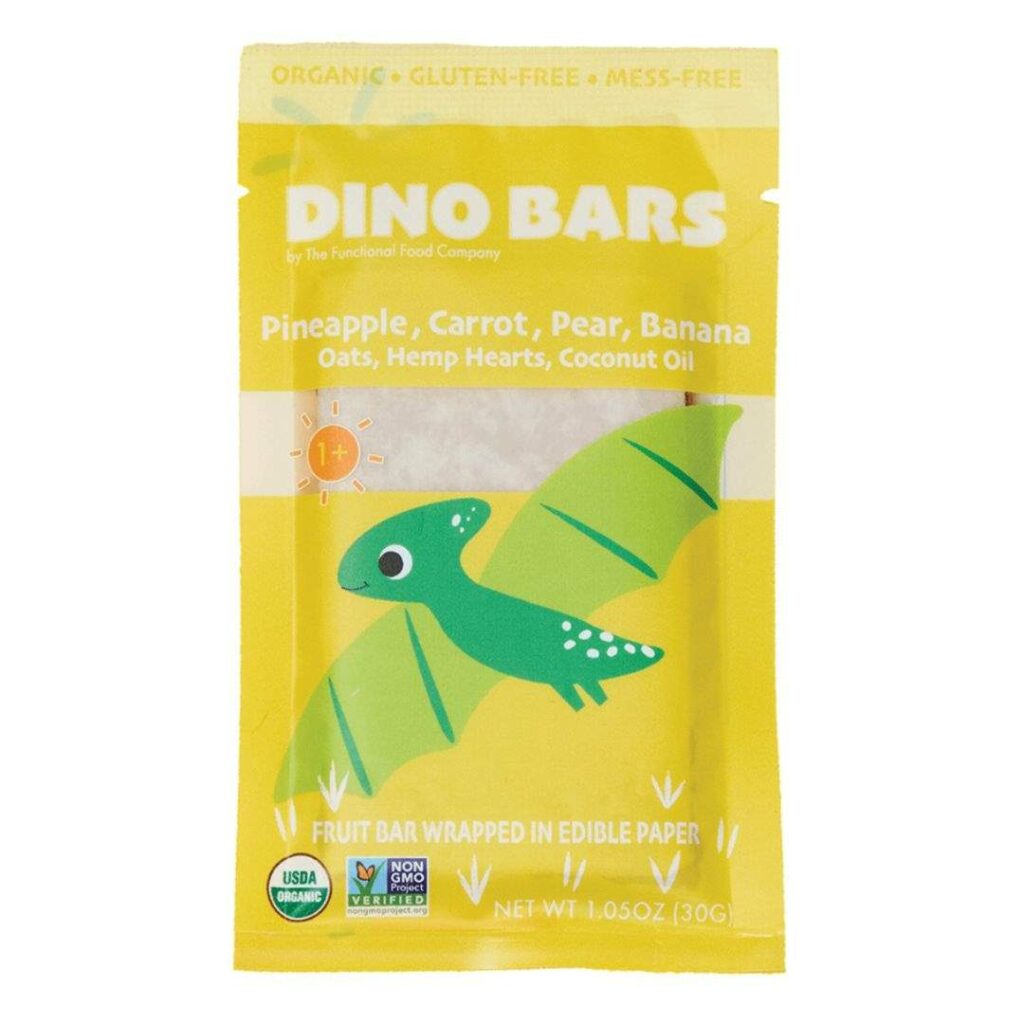 If you'd like some Easter basket fillers that your kids can eat, I recommend Dino Bars. Their fun packaging will fit in perfectly with any Easter basket.
Dino Bars are organic fruit bars that are wrapped in edible paper – no sticky hands!
As a dietitian, an expert in feeding kids, and a mom myself, I know there are a million snack bars on the market and Dino Bars are one of my absolute favorites to recommend because they help keep your kiddo fuller longer with a balance of fat, fiber, and protein – three things, not all bars have.
You can use my code familynutritionist10 for 10% off your first order.
Bumkins Baby Little Silicone Dippers
These little dippers are too cute NOT to put in your infant Easter basket. They are also great for toddlers and kids too.
These little dippers will definitely help make meals more engaging because I always say: "A veggie with dip is better than no veggie at all!"
More Easter Basket Filler Ideas
Chalk
Bubbles
Gardening tools
Books
Fruit & veggie pouches
Paint markers
Crayons
Coloring books
Swimsuits
Bath toys
Sunglasses
Playdough
Pop fidget toys
Goggles
Hair accessories
Outside toys
Bandaids
Chapstick
Socks
Underwear
Infant Easter Basket Ideas
If you're looking for infant Easter basket ideas, take the same concept I follow the suggested items above and find lots of great Easter basket fillers: heavy on the essentials.
Plus, they're so little, they won't be disappointed if there isn't candy anyways.
A few infant Easter basket ideas:
Utensils
Cups
Water bottles
Puffs
Pajamas
Swimsuits
Teethers
Books
Tylenol
Bibs
Baby food pouches
Bath toys
Socks
Wipes
Easter Basket Considerations
While I don't care if you put candy in your child's Easter basket or not, I do want you to keep in mind that some Easter candy may be considered a choking hazard for kids four and under.
Easter candy to avoid: jelly beans, chocolate eggs, peeps, or any hard, round candy.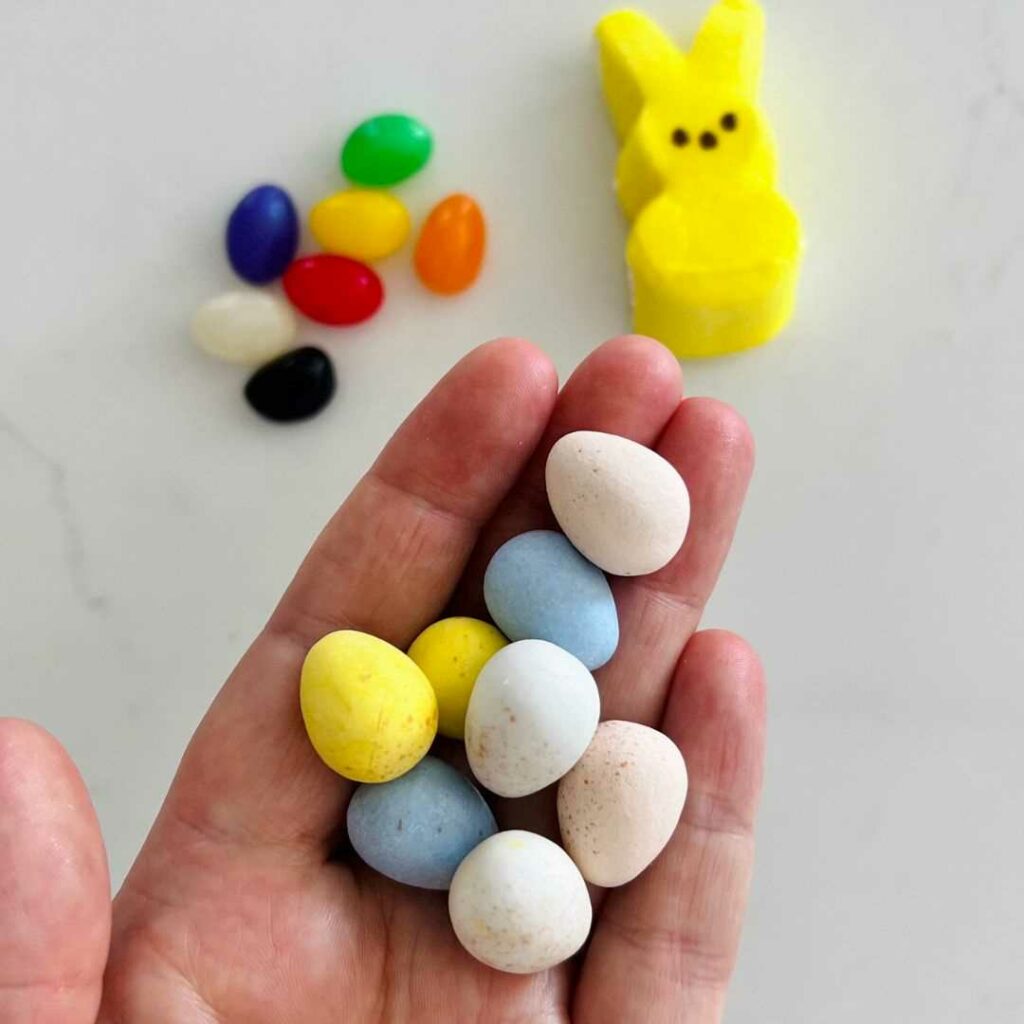 Since we're on the topic of candy, it's important to consider the zero-added sugar under two recommendations. So, if you have a child that's under two, you may want to consider opting out of candy altogether to avoid added sugar.
However, I'm a firm believer that that may not work for all families, nor do all parents want to take that approach. I think avoiding added sugar until two years of age is a bit unrealistic. Can it be done, of course, but it's difficult to avoid entirely.
Avoiding Easter candy for infants and toddlers is an easy way to avoid choking hazards and any added sugar, but don't worry too much if they do get some added sugar. I'm more worried about the choking hazards than the added sugar.
Other non candy ideas for Easter baskets:
Fruit and veggie pouches
Baby food pouches
Puffs
Teething biscuits
Yogurt melts
Granola bars
Don't Forget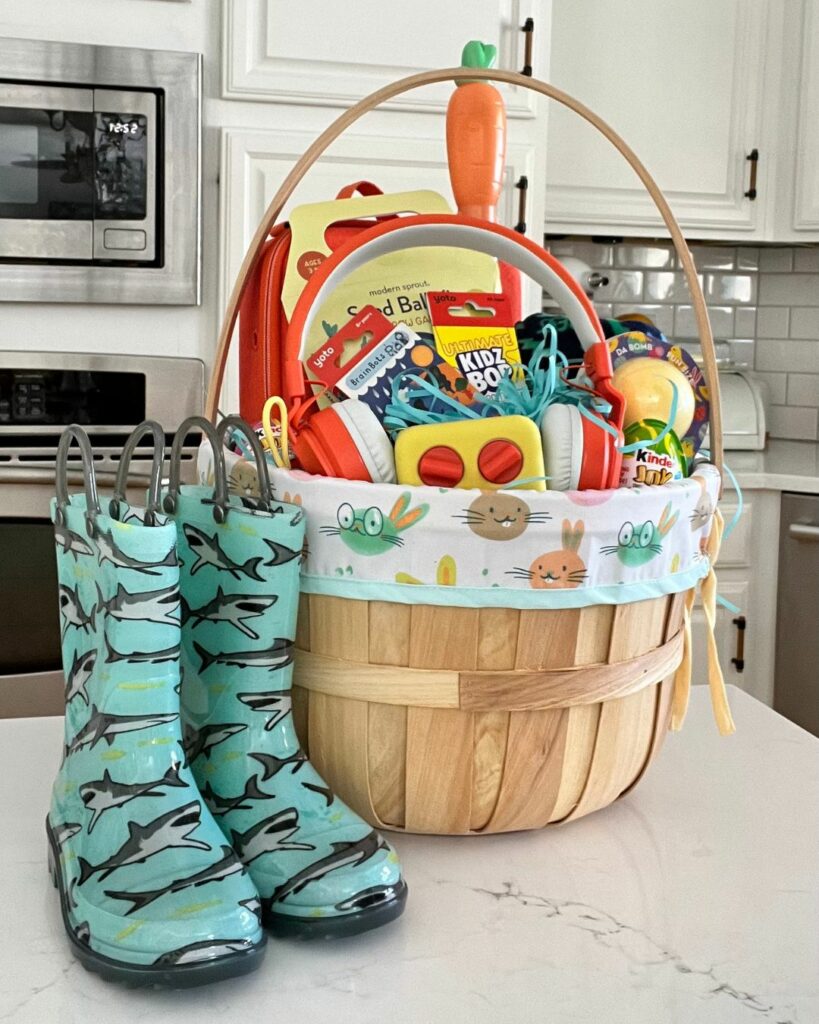 It can be really fun to plan out all the Easter basket fillers for your kids, but you can also easily get carried away and end up with a bunch of junk and a ton of candy – which you totally should give them some – as long as they're not a choking hazard!
I highly encourage you to go into planning your child's Easter basket fillers with a "less junk, more essentials" mindset. Choose items that need to be replaced or upgraded like water bottles and rain boots. Or things that will help you build fun memories to last a lifetime such as face masks for a girl's night, or seed ball kits to grow a garden with.
And as a picky eater expert, of course, I'm going to highly recommend tools that will help your child learn to try new foods like kid safe knives, chopsticks, and mini cookie cutters.
And then there are the items that will help make transitions easier like bath bombs and the Yoto Mini.
The thing I recommend that you try hard to avoid when it comes to Easter basket fillers for kids four and under are choking hazards such as jelly beans, chocolate eggs, peeps, or any round, hard candies.
Instead, you can find safer alternatives, like thinner pieces of chocolate bunnies, fruit and veggie pouches, puffs, Dino Bars, granola bars, etc.
Infants, toddlers, and children can choke on any food, not just the common choking hazards. Therefore, your safest bet is to take a CPR course so you know what to do just in case.
Try not to get too stressed out with doing all the things and making Easter perfect for your kids. Enjoy the time together.